We (me & family) started our journey around 2:30pm. The purpose was to explore the place that we never been before - BATU LAYAR.
After about an hour drive, we reached the
Batu Layar Chalet
(
N1
°
26.741' E104
°
17.684'
).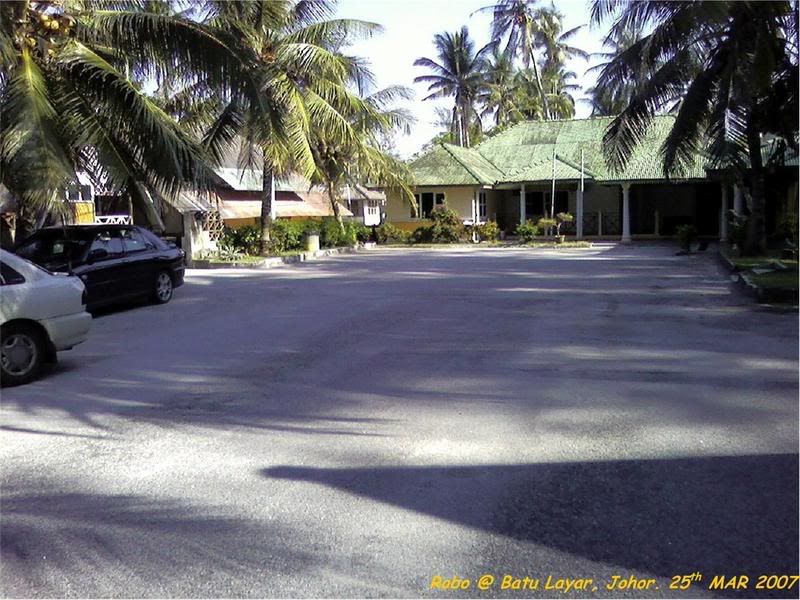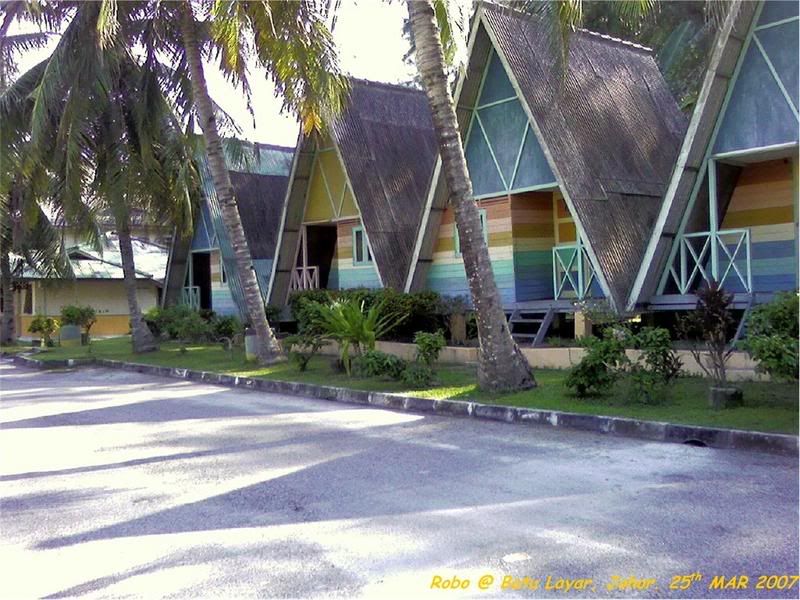 It's just a basic type of Chalet, mean there's no facilities like restaurant, coffee house or leisure center. Advise to go with group, cos if only one or two families, that will be no activities at all. Of course, it's VERY suitable for LOVELY COUPLE ! :)
The rates of the chalet is economy :
* Air-con -
RM95.00
per day.
* Non air-con -
RM80.00
per day.
For those who like to visit......
Contact :
07-8222044 (Office)
0177301969 (Ms Ane)
The view in front of Batu Layar Chalet.......


Very Nice View but......too bad.....poor maintenance! Rubbish everywhere!

After that I just drove pass some other chalet around the area.......
Batu Layar Chalet LI.......


Punggai Chalet

And pass all the resort & chalet along the way to Sg. Rengit.......
All of them are.....basic chalet.
Suppose to having our dinner at Sg. Rengit one of the Seafood restaurant, but we reached there too early (6pm).......so we decided to take our dinner at K.Tinggi town.
Some pictures of Sg. Rengit.....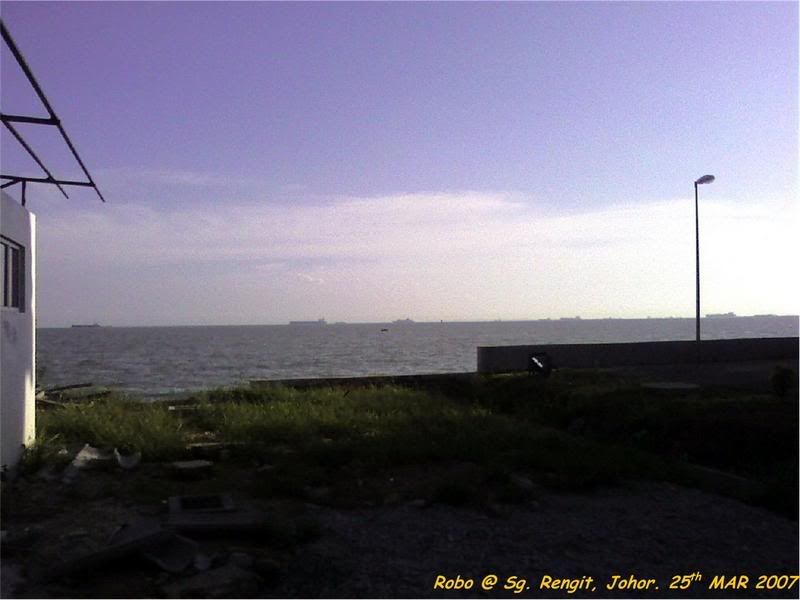 While we reached the
Restaurant Yan Man
(
N1
°
43.602' E103
°
53.984'
) at K.T. , almost 7:30pm.
The lady boss recommends us the famous dish of restaurant -
Prawn Noodle
.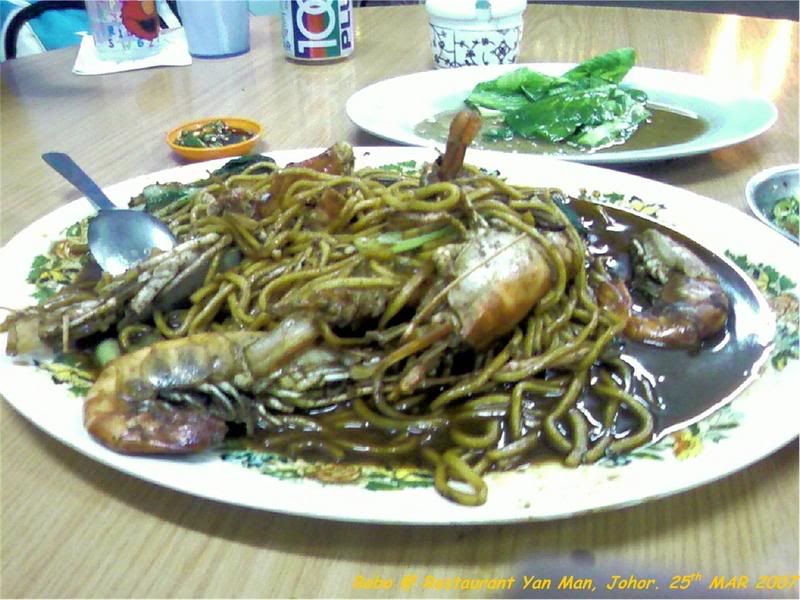 Total 4 of the prawn was BIG!! We also order another vege & soup....total cost only
RM31.00
includes drink. The prawn noodle itself cost
RM22.00
. Cheap!
After dinner, that's end our weekend trip.....
All pictures above taken by Samsung 1.3MP Camera Phone.