Zipper belts from Ann Demeulemeester runway spring 2010.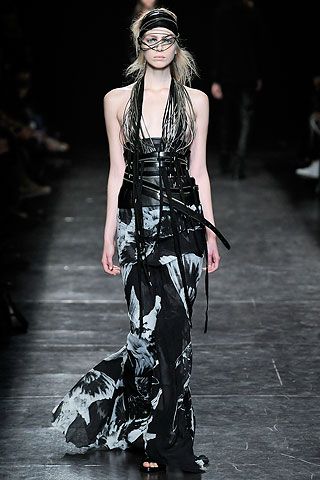 Fall/winter 09, I got the 14 buckled belt and fell madly in love with it. It's like a masterpiece of art - something that you would see on a runway more than in practical life - but I've worn it anyway and received complements, like "Fantastic belt that you have on" every time.
I decided to have an Ann D belt collection. Here they are! zipper belts from Ann D spring 2010 arrived a few days ago. It's so exciting! I love them! I haven't actually worn them yet but will soon. These belts are easier to understand, more practical in daily life and are another fabulous creation from her.
Thank you Ann D for a wonderful gift of 10 silver rings. I love them too!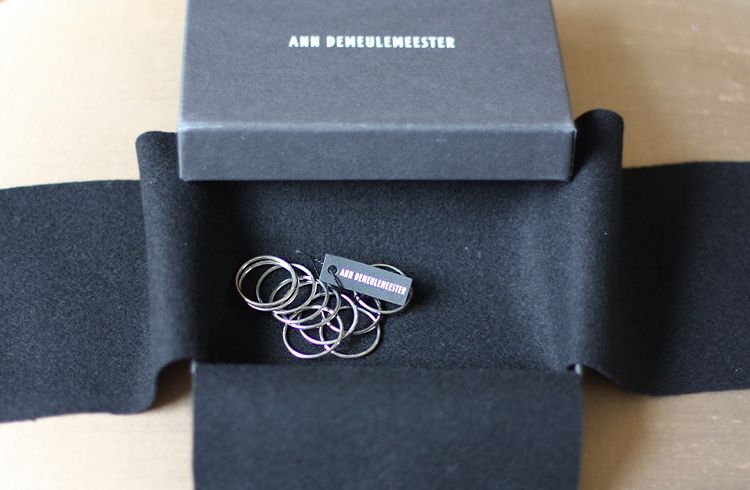 A Cold Night
.
This winter in Dallas has been colder than years before. Some like it, some don't. I do. It's cold enough for me to layer my clothing and still look stylish. I would be sick if it's long, extremely cold winter like some places up north. Last night, I went out to dinner with my husband. It was very cold, but I felt like wearing this Rick Owens fur vest anyway.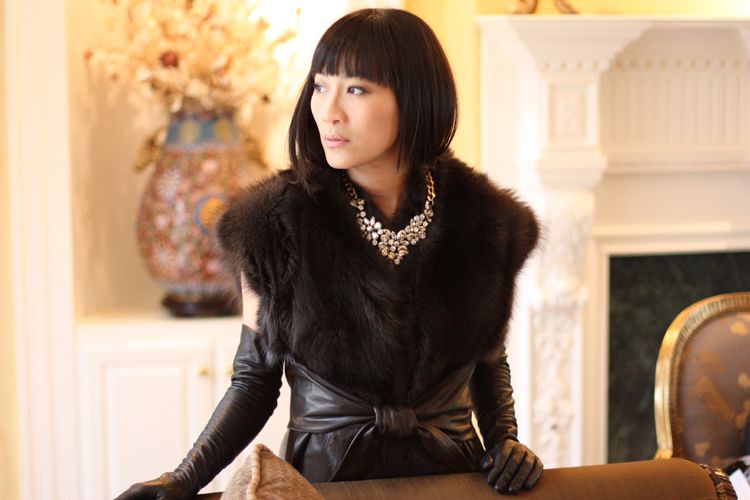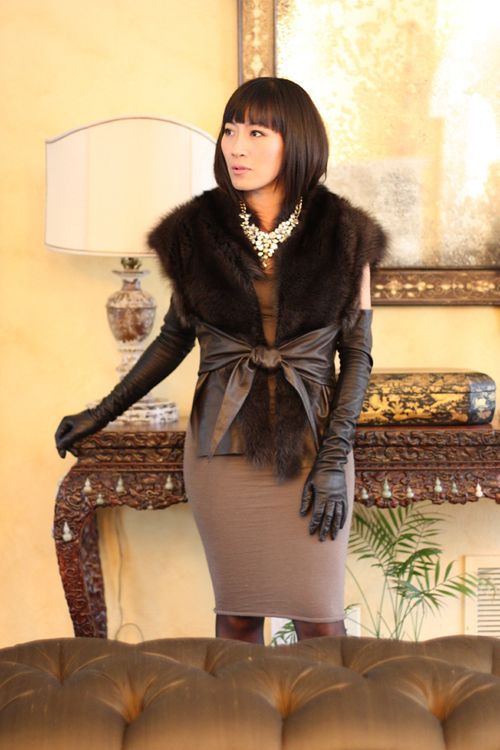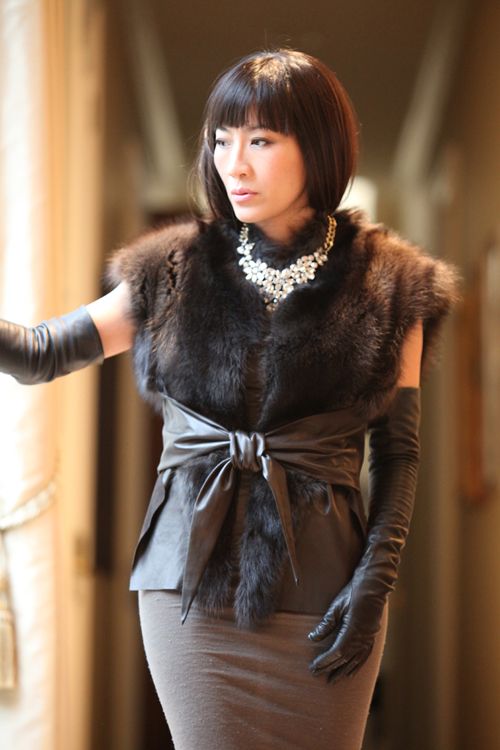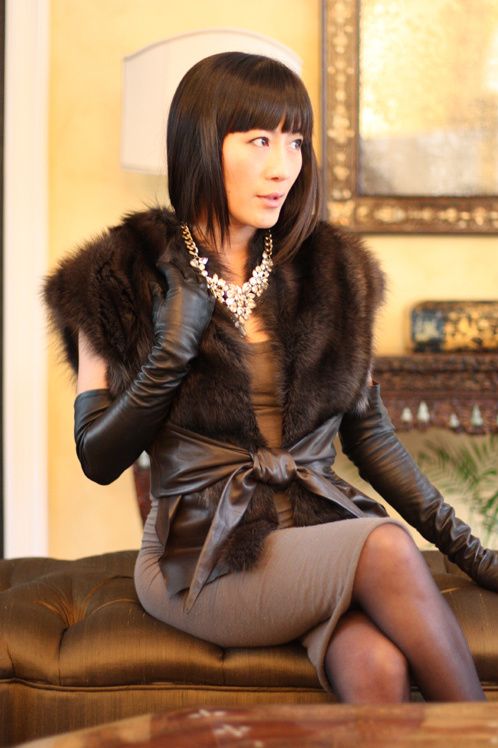 Worn with Rick Owens Lilies jersey dress, Janis Javitt necklace, Guiseppe cut-out boots.
Hi everyone, I hid when my mom was taking pictures. I just wanted to come out to surprise and say Hi to everyone. Can I tell you something? My mom didn't know I was behind her, until she saw the picture! hehe...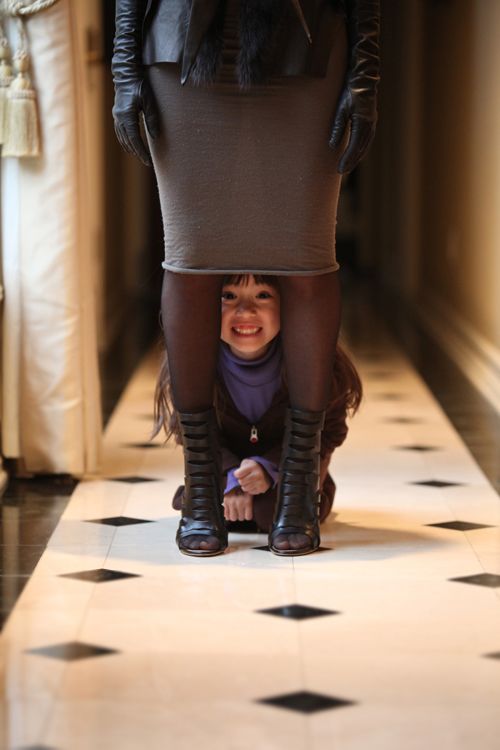 Berry Pie
.
There are many requests to post the recipe for berry pie. Here it is: roll out Pillsbury pie crust (for sale at grocery stores like Tom Thumb) dough on the baking pie pan. Fill it with 6 cups of blackberries, raspberries, blueberries already mixed, with 2 0r 3 tablespoons of sugar (you could use more sugar if you want - up to 1/2 cup), 1/4 teaspoons cinnamon, 2 tablespoons corn starch, 2 tablespoons cooked tapioca (you can skip the tapioca, it won't make a big difference), and dot with a little butter as in the picture. Then, cover the pie with a top dough. Now, you seal the edge of the two doughs together (cut away any extra dough at the edge if it's necessary). Make sure to cut-out the top dough a few holes for steam to exit during baking. Bake 350 degree for 50-60 minutes or until it looks nicely golden. Let it cool before serving. Now, you enjoy the most healthy pie ever.
With my experience, using more blackberries and blueberries gives the pie more natural sweetness than raspberries, which give the pie more sourness. You could skip one kind of berry if you like. I've been baking this pie almost every other day for breakfast, alternating with my healthy apple pie ;-) since Thanksgiving day.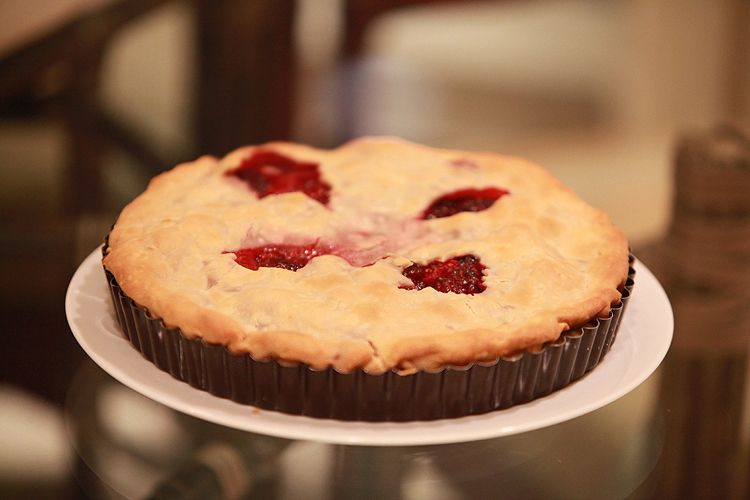 Thank you for your visiting and for your comments. Wishing you a fabulous day!!
Hugs...Hanh ;-)