On Christmas 08, I gave my kids a sewing machine toy. It's the cutest toy and actually works like a real one. They love and enjoy to sew every time when we bring out the machines to play. My kids have come up with many ideas and projects. It is actually great for their creative mind and handwork. They always have fun with their projects, and I enjoy seeing my kids have fun.
My big girl does great with sewing.
She was making a pink pillow with a little help of grandma.
Here is the pillow. My little girl pretended to sleep to enjoy the new pillow. " Please excuse my mouth from being a little messy from my snack!"....
My little girl with her machine. She was sewing a quilt for her doll.
Here is their work. The leopard dress with red belt on the doll is my little girl's work. It was her idea to choose colors for the dress and the quilt. My big girl made the pink heart mini hand bag for me by hand sewing. Sweet!
The red/green book mark was made by the big girl. My little girl loves to make clothing for her doll. Yeah, She made the blue/yellow dress, but she didn't sew this time. She actually just wrapped the material around the doll, and secured it with the belt. Oh, she changed her mind that the doll's quilt became art and it should be framed.
Don't you love this sewing machine toy? It is so adorable, but it's little hard to work with.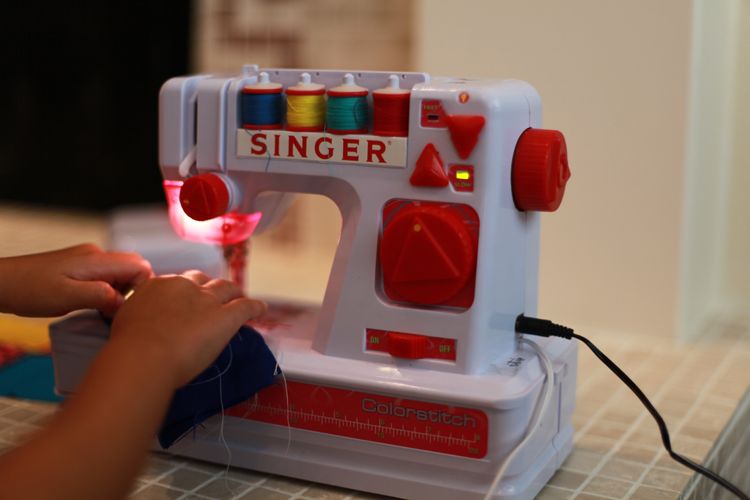 While this one is simple and easy to work with.
MORE RANDOM PICTURES OF THE KIDS.
My little girl was ready for her show at school. She played a puppy. So cute!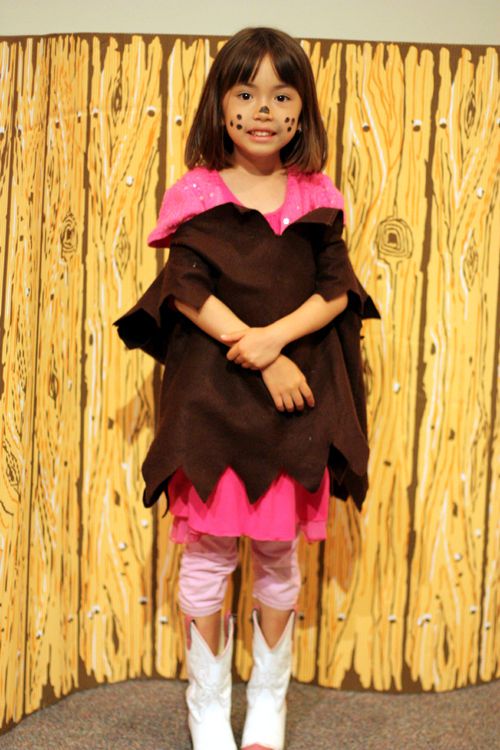 My big girl read her science report in her classroom. She loves science.
And now time for my ballerinas.
This is my big ballerina. Look at her pose! very impressive!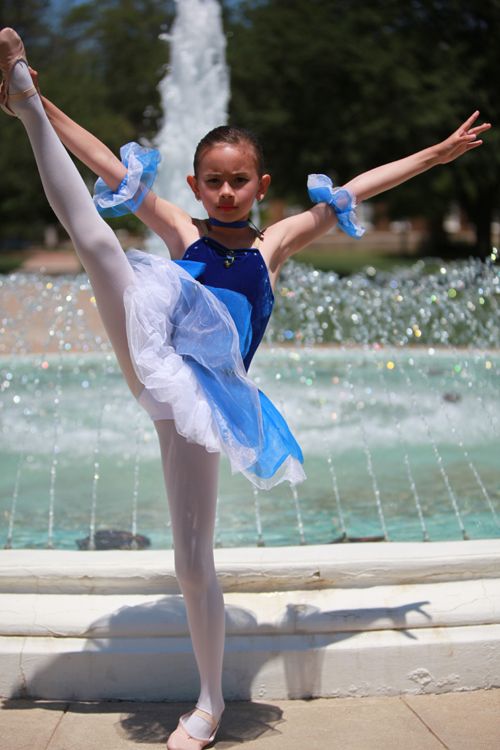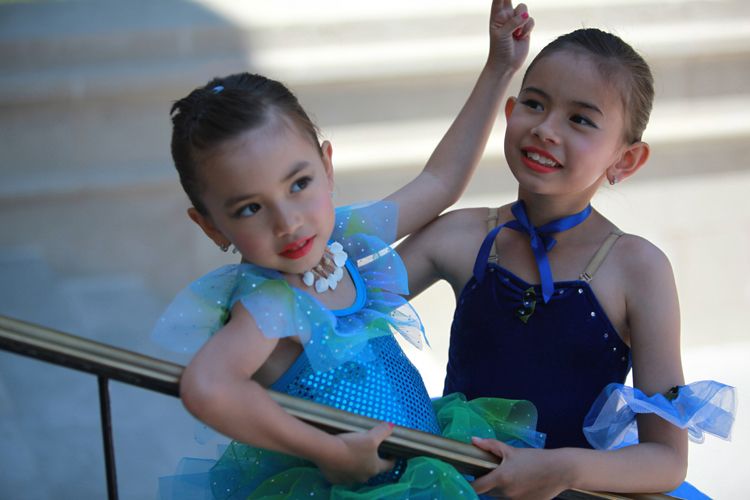 Here is my little ballerina.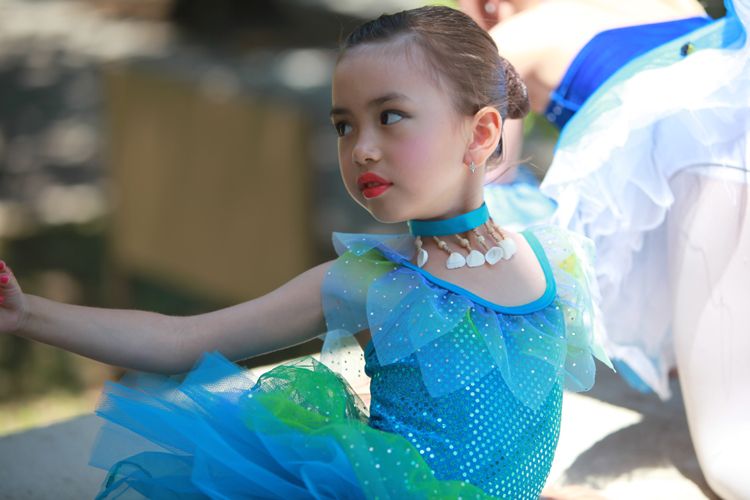 For now, I should go to bed. Good night!!
Thank you for visiting and comments! Wish you all a wonderful day ahead!!
Big hugs...Hanh;-)